Getting married in one of the most beautiful cities in the world?
Planning a wedding can be a daunting commitment to make, let alone having one in Sydney. One is spoilt for choice with places like heritage buildings, Art Deco halls, luxury hotels, and botanic garden venues.
Fret not, we are here to make your special day that much more memorable.

Picture this: you and the love of your life being on cloud nine with all of the love in the air, surrounded by your nearest and dearest, getting showered with wishes while basking in beautifully manicured gardens…
Although the dream is for your entire day to run like a fairy tale, some things might not go according to plan.
At Group Transport Australia, we adore weddings, and we love helping wedding couples. Hiring an expensive wedding planner is not everyone's cup of tea and we totally get that. That is why we have created this overall guide for those brave souls planning the big day with no extra help.
Feel free to devour, bookmark or save our advice to plan and coordinate your wedding: from picking venues in the Sydney area, budget, transport, and anything in between.
Step 1: Choose What You Both Love
You love and have chosen each other, we know that. Some girls have been dreaming about this since they were three years old and know exactly what they want on their wedding day. If you have a long lead time, this is the best part and you can both have fun with it.
Create a Pinterest account, or get a good old scrapbook and start collecting wedding pictures of what you both like. Having a mood board for each element of your wedding – from locations, photographers, reception venues and wedding transportations helps you set a goal and get ready for what is about to come.
Step 2: Pick A Theme And Style
Most brides prefer choosing a wedding colour combination first – one for the bridesmaids and complementary colours for the decorations which sets a tone for the wedding.
Some couples prefer selecting a photographic theme first and let their photographer direct their setting and planning. Your wedding transport along with the locations chosen will also set the aesthetic decision for the photos and videos, so let's have some fun with it!
Top 5 most popular wedding themes in Sydney and surrounds
● Art deco wedding
● Outdoor and beach wedding
● Ultra modern wedding
● Traditional and formal wedding
● Alternative and whimsical wedding
Step 3: Find The Perfect Sydney Wedding Venue And Timing
Start discussing where and when you think would be the right time to get hitched. This depends on many factors: ample time to save, your favourite season or, ahem, the pandemic to work around. Timing is key, and be mindful that some venues are booked years in advance, so play your season cards right!
Get excited, as we've rounded up top 3 most unique wedding venues in Sydney area:
The Blue Room Bondi, Bondi Beach
Breathtaking floor to ceiling views of the world-famous Bondi Beach, spectacularly positioned with the magnificent views of the sparkling ocean. This is the ultimate destination for your beach wedding with relaxed coastal tones and understated elegance – all in one.
55 George Street Rooftop at Rydges, Sydney Harbour
With prestigious backdrops such as the Sydney Harbour Bridge and Sydney Opera House, you have arrived at the perfect outdoor wedding of your dreams. With a gorgeous rooftop pool and ample reception space, our wedding guests will be spoiled by one of the most magnificent harbour views in the world.
Epicure at Taronga Zoo, Mosman
Yes, a zoo wedding! Boasting ethically-responsible catering nestled in natural bushland, this is a wedding venue that is whimsical yet luxury. Celebrate your love by enjoying after-hours zoo access for everyone to get up and close with the beautiful wildlife of Australia.
Determine Wedding Size And The Depth Of Your Bank Account
This is Sydney we are talking about – weddings can be costly and the size of your wedding will impact the price. So discuss with your partner, and figure out how many people you want to invite and how much you can spend
Set a hard budget and start saving. Wedding budgets are no easy feat and they are the most crucial part of the planning. It's also a great idea to start sussing out who might be contributing (normally parents) and how much they're happy to add to your wishing well.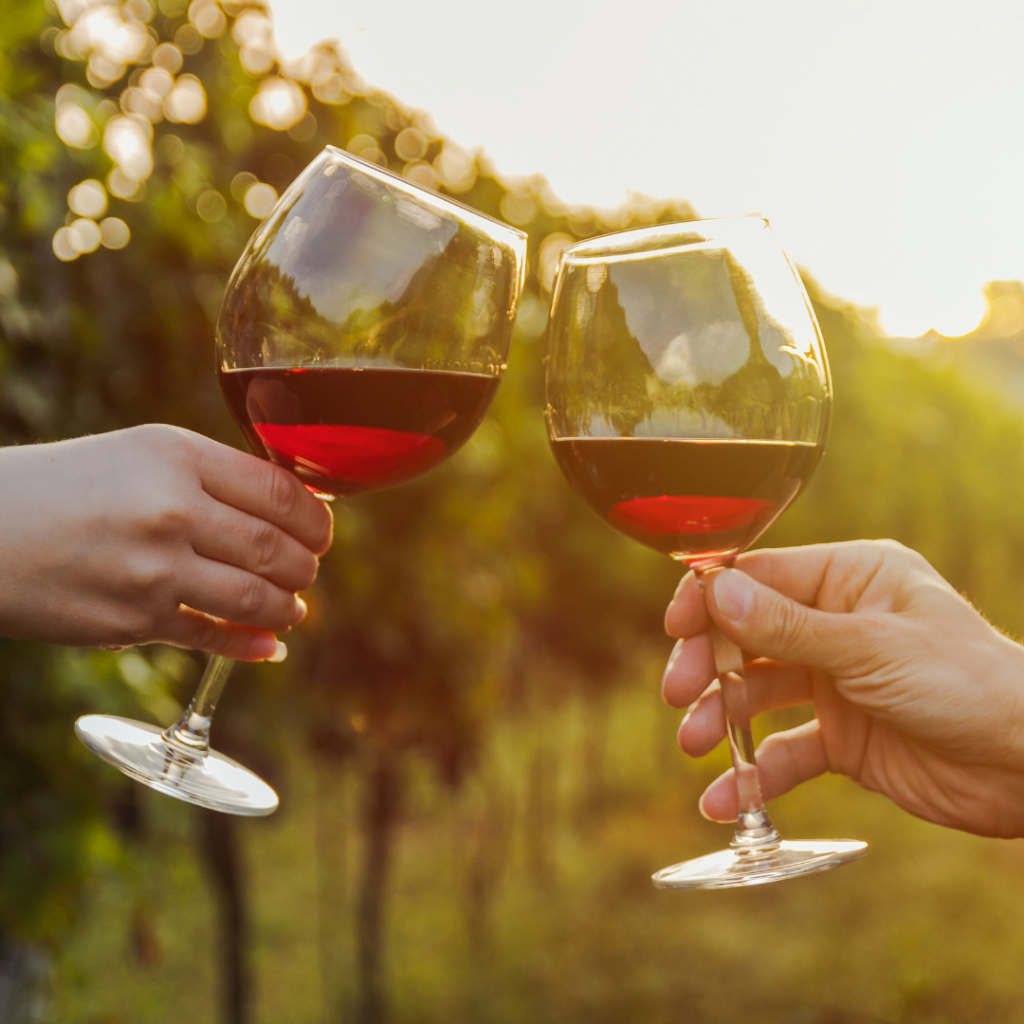 Plan Your Wedding Transport For The Big Day
Weddings bring two people together, but wedding day transportation brings the bridal party and guests from different places to and from the ceremony.
With your wedding planning in full swing, don't neglect the importance of booking your transport needs. Similar to wedding venues, some transports are booked from six months to a year in advance.
Fortunately for you, this is where we swoop in and give you a hand with some necessary guidance.

How Can Group Transport Australia Help On Your Wedding Day?
How are your guests and families getting to your wedding? That is a question we like to start with, as it is often something that often gets overlooked by soon-to-be newlyweds.
Your precious friends and families have come from near and far, celebrating your love and witnessing your beautiful journey together. Why not make their journey an enjoyable one?
Whether the transport organised is for the bridal party or your guests travelling in from Sydney and beyond, Group Transport Australia Sydney is the trusted local expert when it comes to organising wedding transport for your big day.
With the budget and comfort in mind, whether you've got a large bridal party or small, or your wedding theme is tradition or modern, let us sort out the wedding transport.
Choose from luxury sedans, stretch limousines, modern luxury cars, or buses to large coaches of all sizes. We advise hiring larger buses if you need to transport a large group of guests to and from your wedding ceremony and reception. The fleet allows for easy movement and is the safest transport choice – if you are considering serving alcohol at the reception.
Book a Coach
Why Organise Wedding Vehicles Over Uber And Taxis?
Sure, rideshares have quickly become the quick hire car of choice for Sydney metro. Fast responses and relatively cheap fares are sometimes attractive.
When you're planning a normal night out, it sure is an easy option. But trying to hail one at the end of a wedding? That is a real challenge.
Most weddings normally finish between 11.00pm to midnight. Did you know this is also the same time that Sydney pubs closing, shows finishing and people heading home?
Uber and taxi drivers also prefer finding work in places where they think are easily accessible. And your wedding venue might not be one of them. When the night rush is on, the supply of cars drops, the wait and surge charging begin. If your wedding venue is located in secluded areas like the Waldara Farm in Blue Mountain and even Belgenny Farm in Camden South, your guests might struggle to get home afterward.
5 Reasons To Choose Us As Your Trusted Wedding Transport Provider
Here's to love, laughter, and happily ever after.
1. Door-to-wedding comfort and ease, no more drinking and driving
Whether you would like us to pick up guests from hotels and drop them off at the wedding ceremony, all the way through to reception – just provide us with the destinations below, and we'll get started.

2. Never have to worry about parking
Group Transport Australia's logistics team will secure parking and drop-off areas prior to your wedding. Winery in remote Sydney? Or even the Blue Mountain? Your guests never have to spend hours driving and finding parking before and after the wedding; just tell us where you'd like to be, and we'll get the bridal party there.

3. Smart and friendly local licensed drivers
We also give you ample time and routes for you to modify and make changes before your wedding.

4. Personalised, customised and flexible booking
Unlike other companies, you will find that our booking process is extremely upfront, with no nasty surprises or hidden costs. Just ask all the other happy couples that we have served!

5. Arrive on time with time to celebrate
Got a few stops between the ceremony and reception? We'll plan accordingly and ensure the wedding party arrives at the right place, and on time. No more confusion surrounding the navigation process from rideshare services. Simply send us your itinerary before the wedding.
Book a Coach
Celebrate The Perfect Wedding, With Us!
Group Transport Australia is known as the friendliest wedding charter business in Sydney.
We offer obligation-free quotes and suggestions to help you consider different options as you plan the perfect transport mix for your wedding day. No wedding parties too big or too small and we promise we will have a wedding transport solution that will meet your budget.
Bus and Coach Transfers
Bus and Coach transfers are point-to-point bus transport services, these are usually prearranged with a set number of passengers, location, fixed pick up and return times.
Here at Group Transport Australia, we provide group transport for every occasion. Ranging from short transfers for small groups to large corporate events for hundreds of passengers, we provide a safe, reliable service for our wide range of customers at affordable prices.
Wedding Mini Bus
These are small vehicles usually seating up to 13 passengers with light hand carry.
Can be equipped with luggage trailer.
Book a Mini Bus
Wedding Midi Bus
The medium-sized bus usually seating up to 28 passengers with light hand carry.
Can be equipped with luggage trailer.
Book a Midi Bus
Wedding Midi Coach
The medium-sized bus usually seating up to 40 passengers, with mid-sized luggage.
Book a Midi Coach
Wedding Coach
A full-sized coach is a 50+ seating vehicle some coaches can offer toilets, extra room, reclining seats, and TVs.
Book a Coach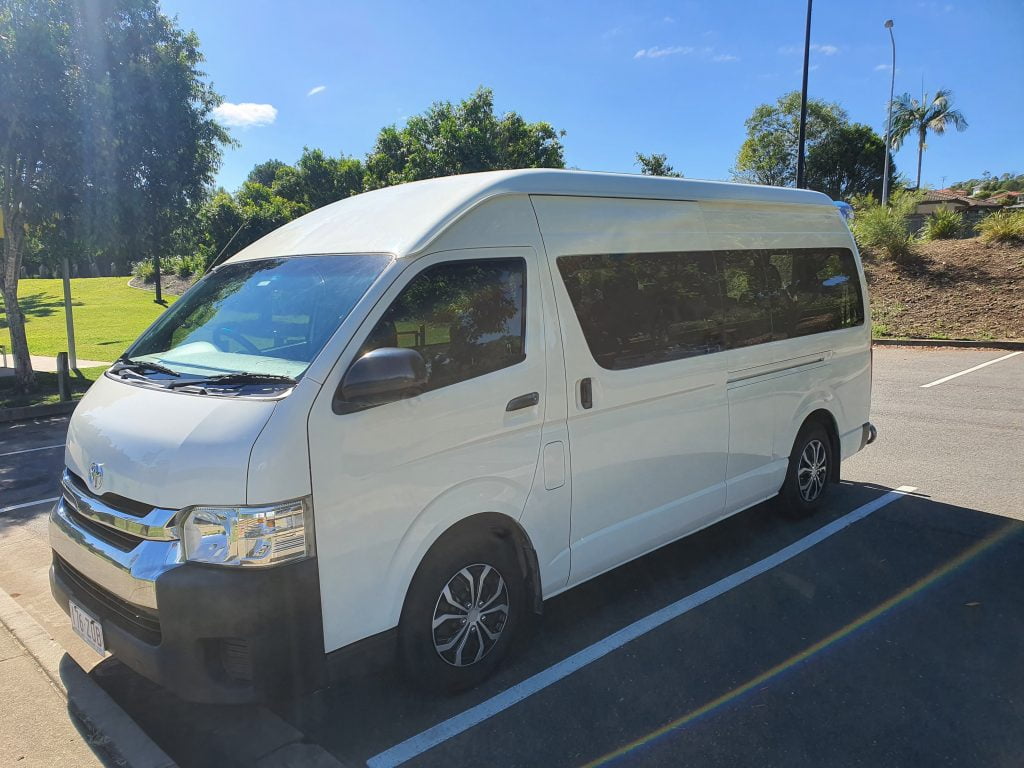 Other Transport Services Sydney