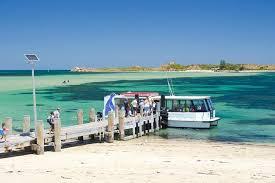 Discover what Perth has to offer with a bus tour from Group Transport Australia with a full-day tour of the city and its surroundings. Admire architecture, pearls, wines, and wildlife, and round off the day with chocolate, find food, and chocolate liqueurs.
Group Transport Australia's driver will collect you at your hotel by prior arrangement. Sit back and relax in your air-conditioned vehicle, and head first to Kings Park. Appreciate the sites, such as the suspension bridge and the Whispering Wall, before moving on to Elizabeth Quay.
Once there, marvel at the view of the Bell Tower and take a walk around the quay. Learn about the journey from shell to showroom of the Australia South Sea Cultured Pearls, and witness a pearl harvested from its oyster right before your very eyes.
Next, drive through the historic town of Guildford, before stopping to taste wine at a winery in the Swan Valley. Head next to Caversham Wildlife Park, and feed the kangaroos. Meet the wombats, koalas, and other animal friends. You can purchase lunch at the Caversham kiosk, if you so choose.
End the day with a visit to the Margaret River Chocolate Factory, and savour some of their products. Finally, enjoy a fine food and chocolate liqueur sampling at Providore, before being dropped off back at one of the meeting points.
With Group Transport Australia we can help you create the best tour for you and your family and friends. For more on what Perth can offer you click the link to view more.Contact us for a free no obligation quote. More info and quote.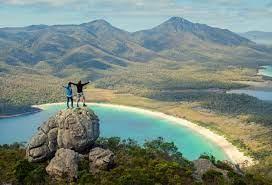 Here at Group Transport Australia we can take you to the finest areas and most beautiful.The Yarra Valley is Victoria's oldest wine region, dating back to 1838, and has garnered a global reputation for its chardonnay and pinot noir. It's also known for its local breweries, artisan cider producers, and the best gin from Four Pillars Distillery. This is the perfect day out to explore this incredible area.
Depart Melbourne in your small group at 10:00 am, driving east to the Yarra Valley. Even though the region has a rich history of viticulture and winemaking that goes back 150 years, it has only been in the past 15 years that it has once again come to the forefront as a significant wine and tourism destination.
The first vineyard, Yering Station, is the oldest in the Yarra Valley, established in 1938 by the pioneering Ryrie brothers. The large and welcoming cellar door is housed in the original winery building, and the staff will take you on a personalised wine journey, matching your tastes and preferences to the perfect tipple.
Next, it's off to Coombe Yarra Valley. This unique property was once the home of world-famous opera singer Dame Nellie Melba and offers you a sophisticated wining and dining experience. The winery is surrounded by seven acres of exquisite established gardens designed by William Guilfoyle.
Enjoy a gourmet 2-course lunch with a glass of Coombe Polo Series wine. Then, explore the rest of their range with a wine tasting and cheese platter – a match made in heaven.
The final stop for the day is Four Pillars Distillery in Healesville for a gin tasting. This craft distiller was named the world's leading gin producer by the IWSC in London in 2019 and 2020. They produce an array of gins, including the Rare Dry, Olive Leaf, and Bloody Shiraz, which uses Yarra Valley grapes.
After gin, it's time for the journey back to Melbourne, where you'll arrive at around 6:30 pm.
Group Transport Australia click for your free quote and more information.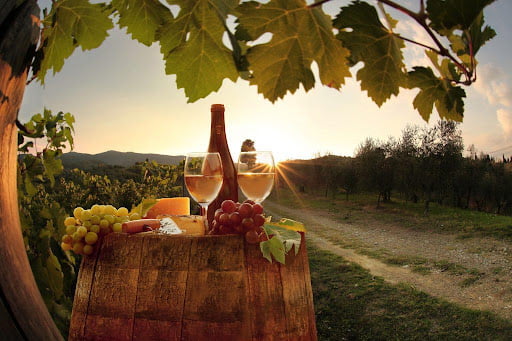 Tasmania–Cradle Mountain: Day Trip from Launceston with Lunch
Group Transport Australia we will collect you at your hotel in Launceston, and travel in comfort to Cradle Mountain National Park. Take a 15-minute scenic tour through Sheffield to see some of the highlights of the Town of Murals along the way.
Journey along the Great Western Tiers of the Central Highlands to arrive at Cradle Mountain Visitor Centre. Get a short break before entering the national park to drive to Dove Lake.
With Group Transport Australia we can provide you with the routes with the most beautiful scenery to make your trip truly memorable
Embark on a guided nature walk through the rainforest and pass quartzite beaches. Discover the remnants of the last Ice Age at Glacier Rock. Then depart for Waldheim Chalet to enjoy a delicious lunch of fresh rolls, wraps, salad fillings, cheeses, and local meats.
Get shown around the first accommodation to open in the national park before a short forest walk, time permitting. Make your way back to Launceston, stopping at the Ashgrove Cheese Farm to taste an amazing array of cheeses and other local produce along the way.And then onto your hotel after a truly memorable day.
For more information on Tasmania and what the area has to offer click here-Tasmania