Buses come in all shapes and sizes. Some buses are as high as a double-decker, and you have to extend your neck up to look at it. Some buses are miniature, just like a minibus, and can accommodate only ten people. When it comes to transport, especially buses, dimensions matter a lot.
When it comes to buses, we see most of them traversing roads and highways, carrying people around. Other times, these buses are seen carrying school children. But confining buses only to these roles doesn't seem appropriate enough since they serve a lot more, and this is where their dimensions come into play.
Bus Size and Bus Type:
A public transport system of any country is made to facilitate its people in their day-to-day traveling. This system comprises of buses as small as minibusses and as large as articulated and bi-articulated buses, and which can carry more than 200 people in one go. The size of these buses is not important for their role to be used as a part of public transport only. They play other major roles as well in constituting the transport system of a country.
Size of Buses:
The height, length, and weight of the bus determine its size. This site is extremely important as it determines the vehicle of choice as per the situation. For example, a group of 8-10 tourists would not like to hire a luxury coach. Similarly, using a customized bus would not be ideal for school children, who use the bus as their means of transport every day.
Hence we can say that there are circumstances where using a large bus seems appropriate while sometimes, it does not.
Tips for Bus Manufacturers regarding Bus Size:
While designing a vehicle in general or a bus in particular, manufacturers should keep the following factors in mind:
Traffic situation or volume of the traffic of a particular city;
Properties of the road system;
Passenger's choice and the services they are willing to take.
All of these factors determine the success of a bus manufacturer because it is extremely important to manufacture vehicles according to the atmosphere of a particular place.
The length of the bus automatically increases its accommodation capability. However, these long buses often congest the roads. There are mobility issues present, too, especially when main roads or highways have to get narrow due to any given reason. Vehicles or buses large in size cannot accelerate much as compared to their counterparts.
In contrast to the buses that are very long, smaller buses are more mobile. They can get through crowded places easily, and their acceleration is also higher. This helps them to cover distances more quickly. The only drawback of these buses is that they cannot accommodate many people.
Despite the drawbacks of long buses, there are many features which their manufactures can add to them. These buses are highly customizable since they have more room. Here, we will take a look at some of such buses.
The Autotram Extra Grand:
Falling under the category of bi-articulated buses, this bus is 30 meters long and was unveiled in Germany.
Youngman JNP6250G:
Primarily used in China, the Youngman JNP6250G is a 25-meter long bus used as a means of public transport.
Van Hool AGG30:
Van Hool has built this 25-meter long giant. Even though it is a bi-articulate bus, it cannot accommodate many passengers.
New Flyer XDE60:
With a maximum seating capacity of 59, the New Flyer XDE60 is over 18.30 meters long.
Volvo 7900 Hybrid Articulated:
Designed by the world-famous Volvo, the 7900 Hybrid is an energy-efficient bus with a length of 12 meters and a passenger capacity of 151.
These were some of the most recognized buses that are long enough to make their way into news flash lines. But when it comes to Australia, things turn out to be a little bit different.
Keeping in mind the overall tourist turnout and several other factors, the State Transit Authority, which is an agency of the Government of New South Wales, has set some rules and regulations regarding the dimensions of the buses. These rules and regulations are implied upon buses of Sydney. Given below are the design dimensions for the buses:
Length of the Bus:
The lengths for different types of buses that are part of STA's fleet are given as under:
Standard Bus: 12.5 meters.
Long Rigid Bus: 14.5 meters.
Articulated Bus: 18 meters.
Articulated Bus with three doors: 18 meters.
These designated lengths for buses in New South Wales are given here to give you the gist of the lengths of the bus that are used in Australia. Now, let us tell you about the bus lengths of a specific bus manufacturer whose buses are widely used in Australia.
Yutong's has been marketing its products in Australia since 2012. Gradually, it has been able to increase its popularity in the Australian bus and coach market.
Recently, Yutong's D12 has gained a lot of fame. It is a perfect choice to be used as a school bus and a mining bus. You can also charter it for small tours. Yutong D12 is not very versatile in terms of its purposes.
Yutong D12 contains Cummins ISL 8.9L Euro 5 turbocharged diesel engine. It has a fuel tank of 270 liters and a Gross Vehicle Mass of 18000 Kg. This bus can accommodate 49-57 people.
When it comes to the length of this model, it is 12.45 meters with a height and breadth of 3.6 meters and 2.5 meters, respectively.
Length of Standard School Bus in Australia:
Unlike America, yellow-colored school buses are not a common sight in Australia. Yet, the buses which are used to carry the school children around usually are 10.668 meters long and 2.43 meters high. These buses can usually carry 90 persons. In contrast to these, small school buses are usually 9.14 meters long and 1.82 meters wide.
Why the Size of Buses Matter?
Determining the size of vehicles, especially those which are as large as a bus, is extremely important. This helps in understanding and managing the overall traffic of a particular country, and Australia has been able to handle this in a very much better way.

Mini Bus
These are small vehicles usually seating up to 13 passengers with light hand carry.
Can be equipped with luggage trailer.
Book a Australian Mini Bus
Midi Bus
The medium-sized bus usually seating up to 28 passengers with light hand carry.
Can be equipped with luggage trailer.
Book a Australian Midi Bus
Midi Coach
The medium-sized bus usually seating up to 40 passengers, with mid-sized luggage.
Book a Australian Midi Coach
Full-Sized Coach
A full-sized coach is a 50+ seating vehicle some coaches can offer toilets, extra room, reclining seats, and TVs.
Book a Australian Coach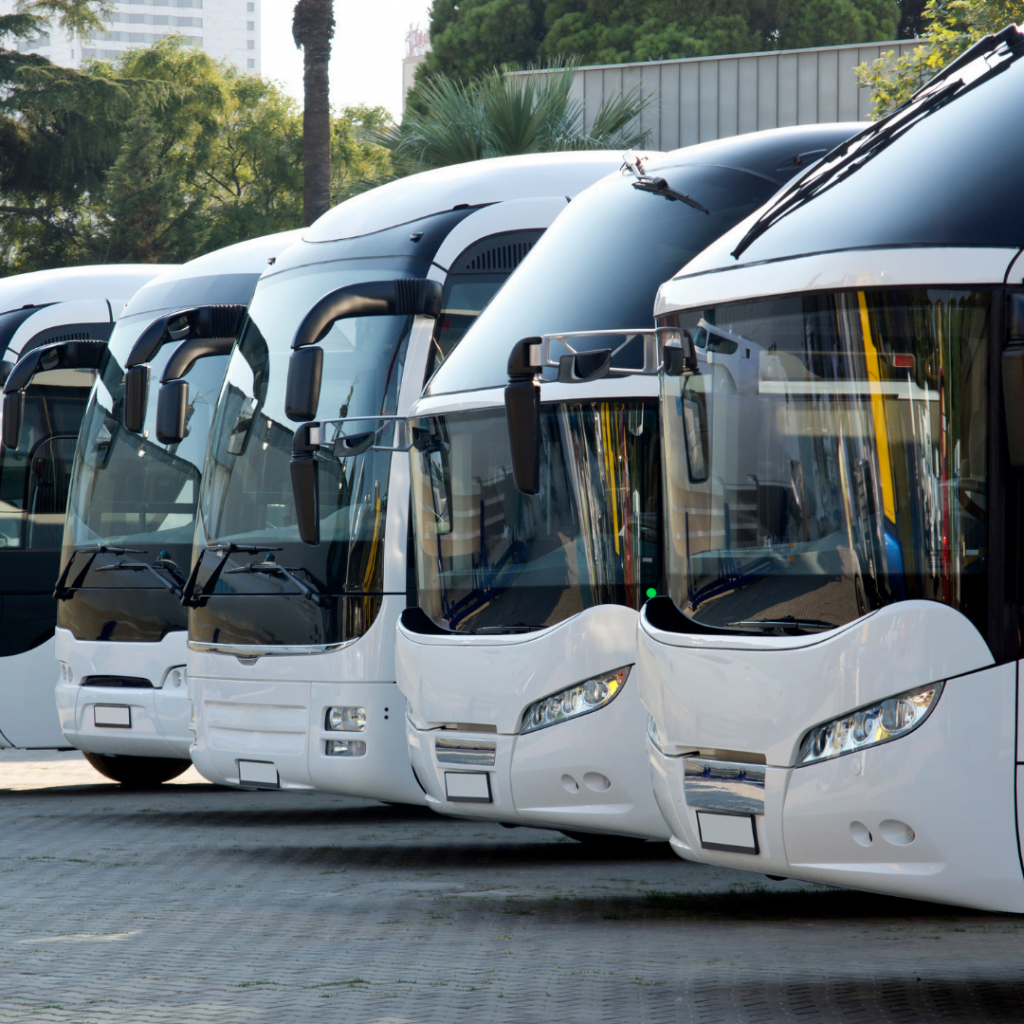 Why Pick Group Transport Australia?
A private vehicle for your own personal tour
Flexible Pick-Up Locations
Flexible Pick-Up Times
100% Customisable Packages
Make your own Australian Bus Tour
Leave it to our drivers!
Check out our Fleet here