Every year in July, the Abbey Medieval Festival welcomes thousands of visitors to experience life in the Middle Ages, specifically from 600 to 1600AD in Europe and the Middle East. The Abbey Museum of Art and Archaeology together with re-enactors, jousters, performers, food vendors, and merchants deliver one of Australia's premier living history events.
Medieval Reenactments are a fun and challenging endeavor involving research, combat training, and learning arts, crafts, and skills of a bygone era.
Medieval re-enactors at the Abbey Medieval Festival display combat, arts, crafts, and skills from 1,000 years of history. Making siege weaponry, armor, displays of swordsmanship, chivalry, jousting, costuming, weaving, pottery, illumination, and music to list a few.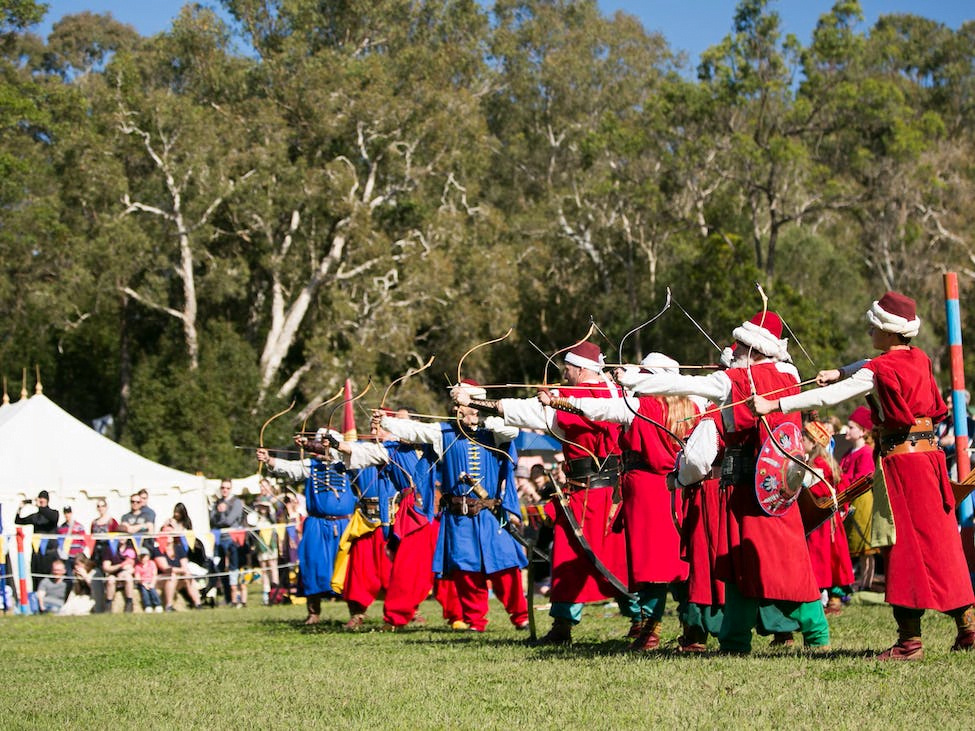 Hundreds of re-enactors from across the country participate in the Abbey Medieval Festival, showcasing their passion for this period of history. Thanks to these groups, Festival-goers can see and experience history come to life in encampments and at the Festival's many performing venues.
The Abbey Museum The Abbey Medieval Festival is the largest event hosted by the Abbey Museum of Art and Archaeology. The event funds the Museum's operational costs and supports the maintenance and care of its remarkable collection of fine arts and antiquities. It also fulfills the Museum's mission to provide quality educational and public programs.
Are you planning to attend the medieval weekend and are looking for an easy and convenient way to get there? Look no further than Group Transport Australia!

Our coach charter services provide a comfortable and safe way for you and your group to travel to and from the festival. Our coaches are equipped with modern amenities such as air conditioning, comfortable seating, and onboard entertainment, ensuring a pleasant journey for all passengers.

Our experienced drivers are familiar with the festival routes and will get you to the festival on time, safely, and comfortably. Plus, with Group Transport Australia, you can avoid the hassle of finding parking and navigating traffic on the way to the medieval festival.

Booking with us also means that your group can travel together and make the most of the weekend. This also ensures a safe way home, as you will not have to worry about designated drivers or public transport.
Don't let transportation be a hassle on your next trip, contact Group Transport Australia today and let us take care of getting you there.

Visit our website, www.grouptransportaustralia.com.au for more information and to request a quote for your transport needs.